Ranpreet Kaur, Licensed Massage Therapist &
​Jin Shin Do® Acupressurist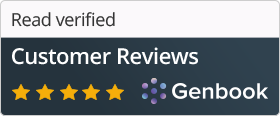 Massage Therapy

What exactly are the benefits of receiving massage or bodywork treatments?

​

JSD® Acupressure

Jin Shin Do® Bodymind Acupressure® uses gentle, yet deep finger pressure on specific acu-points...
​

Energy Medicine

An alternative medicine modality, energy medicine improves well-being by clearing energy blockages.



Far Infrared Therapy

This "miracle lamp" radiates heat 3½ inches into the tissue to treat muscle and joint pain.


Most Recent Testimonial:

"Ranpreet is an amazingly intuitive and wonderful practitioner. She helped me rehab after a car crash and provided restorative body work. Within each session, she made sure to provide the appropriate level of care and always provided an amazing approach to providing relief after my trauma. She provides a wonderfully professional, yet approachable, caring and welcoming environment."