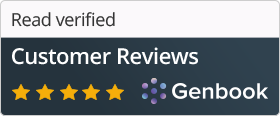 "Ranpreet is such a rare mix of professionalism and warmth. I always feel somehow lighter and refreshed after working with her.
Ranpreet
is an open soul with a very giving spi





rit. Her energy is buoyant and honest. She takes every opportunity to learn and she takes the time to tune in to her surroundings, the people in her moment, and life in general. A unique gem with a ton of talent."
ॐ

Mary Tigerwright
LMT, Certified Clinical





Herbalist, CH




"
Ranpreet
is an exceptionally talented and skillful massage therapist. I have had the pleasure of working with her as both a colleague and receiver of her extraordinary massage services for years. She is adept at actively "listening" to her client's body, mind and spirit to facilitate healing, relaxation and calm. She is both professional and caring. The new location of the Highlands Wellness Center in which
Ranpreet
practices is very convenient with free parking right at the door. Sunday hours are also a bonus. I highly recommend Ranpreet Kaur."

ॐ Luann Good-deCurnou
Occupational Therapist, OTR/L, CHT

"Ranpreet's massage technique is very refined and effective. She also has wonderful intuition on what needs work and how to go about it. She takes her job very seriously and gives 110%. Having been a massage therapist myself for over 15 years before becoming an acupuncturist, I have had hundreds of massages. Ranpreet's work is some of the best I have experienced."
ॐ

Kate Kellogg
Licensed Acupuncturist, L.Ac., Dipl.Ac., M.Ac.
"Ranpreet gave me an amazing acupressure session that lasted 90 minutes. She was professional and clear about what was to be expected and what potential there was when receiving. I felt very safe and cared for as I opened up to her healing work. Highly recommend!
"
ॐ

Danielle Vance
Licensed Psychotherapist

, MA, LPC
"I have been receiving massage therapy from Ranpreet since 2005. Ranpreet's work is always consistent, gentle, and always shows amazing results afterwards. I love her gentle energy as she always makes me feel so comfortable and supported throughout the massage. I have sent several people her way, and they have had amazing healings from her. I love Ranpreet!"
ॐ

Ryan Griffith
The Light Calling, Spiritual Healing Practice

"I have





had





two hip surgeries to date. I was referred to Ranpreet for my weekly massages before my Physical Therapy appointments. She has been a miracle. I am loosened





up and ready for an extensive PT session by the time the hour is up.
Ranpreet
is very knowledgeable about her field and always calms my fears...If you want the best call
Ranpreet
!!"
ॐ

Paige O'Hanlon
Sales Director
"
Ranpreet
is incredible and knows the physiology to back up her capabilities. I highly recommend her to anyone who is looking to improve their function and quality of life. I leave to climb Mt. Everest this week and she put me right for the flight and climb. Thank you
Ranpreet
!!!!"
ॐ

Nick Gibson
Emergency Medicine Physician Assistant, PA
"I have been going to
Ranpreet
since 2006. I look forward to my appointments, because I always feel much better afterwards. I explain to
Ranpreet
what my issues are, and she tailors her treatment accordingly. She is very helpful in giving suggestions as to what might assist me in feeling better. I have recommended
Ranpreet
to friends."
ॐ

Clara Hoffman
Retired Teacher
© 2018

Earthly Embrace LLC. All Rights Reserved.